I love the jumper so much, but I cannot afford it's hefty price tag (£42) for just a months worth of wear. I have seen this jumper worn by people such as Zoella and Helen Flanagan, and it looked lovely on them.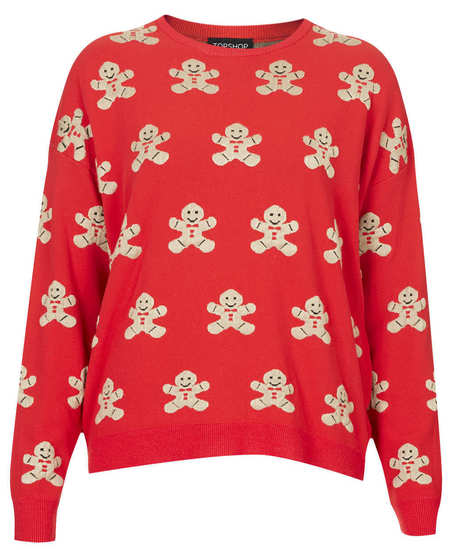 So I started off with a basecoat of
Barry M Bright Red
on my middle and ring finger, and
Barry M White
on my pinky and index finger.
I used
China Glaze Ruby Pumps
to created the stripes on my Index finger using paintbrush, and one coat of Ruby Pumps on my ring finger. I painted the gingerbread men on my other fingers using acrylic paint and added some
Barry M Limited Edition Silver Glitter
to my pinky.
I really enjoyed creating these, so I'll leave you with a picture of one of my favourite characters from Shrek!: